Turbo46
Guru



Joined: 24/12/2017
Location: AustraliaPosts: 507
| | | | |
| --- | --- | --- | --- |
| Posted: 06:57pm 02 Dec 2019 | | | |

Thanks for that Phil23. The circuit is similar to that posted by Tinine but the 27uS delay has been extended out to over 5mS! It looks like a good device, well protected and documented.

Considering that I bought the MAX485 chip locally for $5.95 the price is good too.

I have used one of these devices on my laptop to talk to RS485 devices using DOS MMBasic. It must use a similar automatic direction control.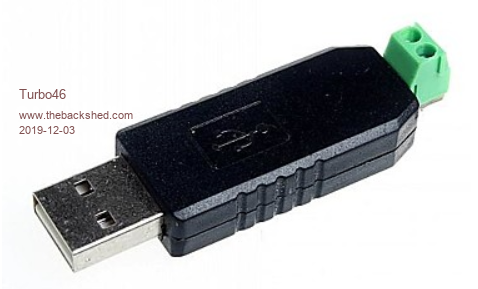 Bill
---
Keep safe. Live long and prosper.