Gizmo

Admin Group



Joined: 05/06/2004
Location: AustraliaPosts: 4981
| | | | |
| --- | --- | --- | --- |
| Posted: 01:27am 19 Oct 2022 | | | |

Been a while since I shared a new project.

I have to mow about 3 acres of my place, the rest is grazed or being revegetated. I hate mowing. I have a bad back and mowing aggravates it. We are in our 3rd once in a 50 year wet season in 3 years, and I need to mow at least once a week so I can see those bastard big Eastern Brown snakes before I step on them. I hate snakes more than I hate mowing.

I've seen a few youtube videos of home made autonomous mowers. Some are electric, some use a conversional IC motor, but all use open source software with GPS to navigate the mower around the property. Sounds like fun. The plan is it will run for a few hours a day, and return to a solar charging station as needed. The whole acreage should be visited by the mower every 2 to 3 days.

About 12 years ago I picked up a little electric golf buggy for $60, minus batteries. It would be good for a future project I though at the time. Last week I took off the twin DC motor drives, the rest will make a good platform for a IC powered buggy.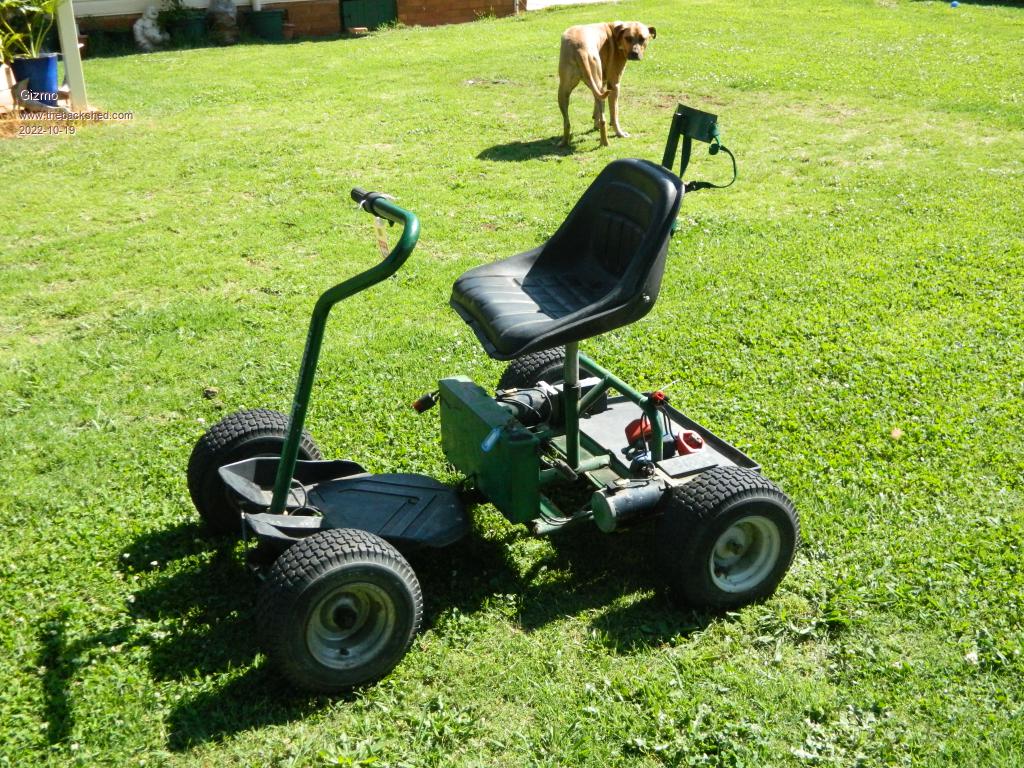 Bought/found some steel and built the frame. The front wheels are castors, it will be steered by the back two motors.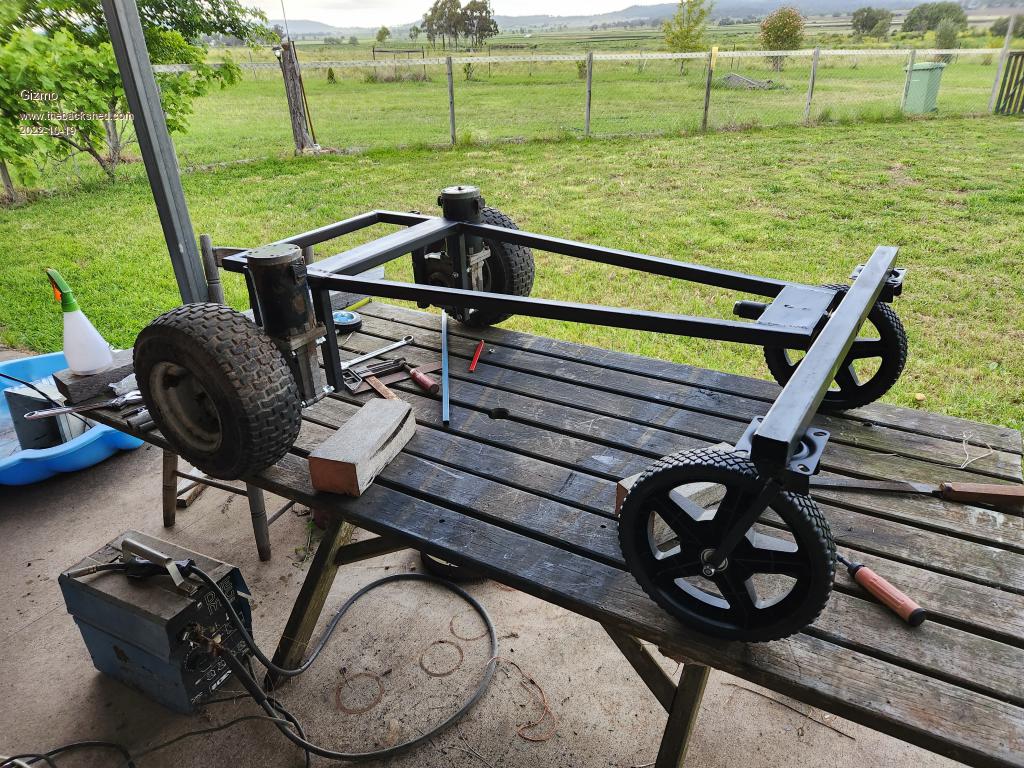 The motors are rated at 24v 12 amp, so next I ordered a 25amp twin drive motor controller from robotgear.com.au, arrived today. The controller has forward and reverse, and several input options, including generic RC ( Remote Control ).

Found a couple 24v pancake motors, something I would have picked up at a clearing sale years ago. I tend to accumulate stuff like this. To get a 1000mm wide cutting width, I need two blades at 505mm diameter, one offset forward of the other to give a overlap without hitting each other. Bolted a 505mm piece of 40x3mm flat to one motor for a test, scary, but it spins up quickly and though not sharpened yet, its cuts grass easily. Each motor draws about 1 amp no load.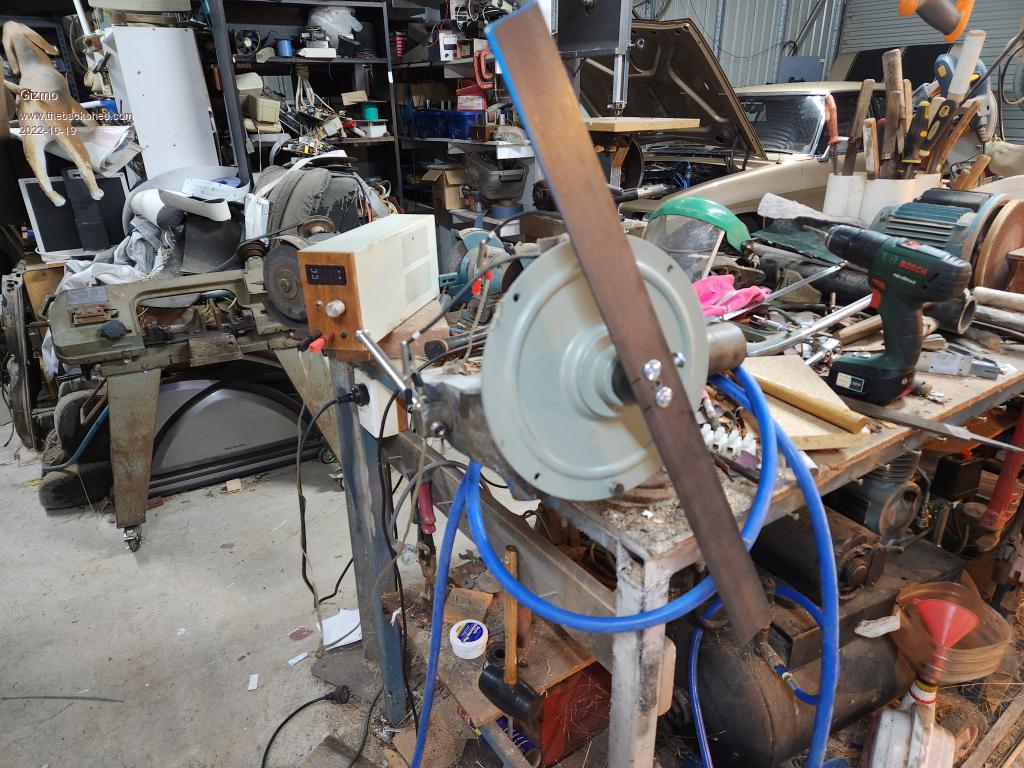 Next up I'll wire in the motor controller and use a RC unit to drive it around the yard.

Glenn
---
The best time to plant a tree was twenty years ago, the second best time is right now.
JAQ