Trev

Guru



Joined: 15/07/2006
Location: AustraliaPosts: 497
| | | | |
| --- | --- | --- | --- |
| Posted: 12:41am 15 Jan 2020 | | | |

Another set of propellers. 9.5 x 13. Stainless steel. There is not a lot of visual difference between the 9.25 x 10 and the 9.5 x 13.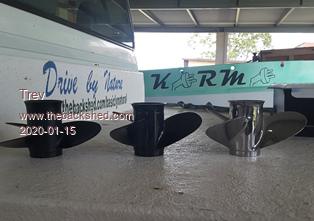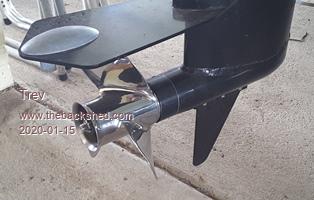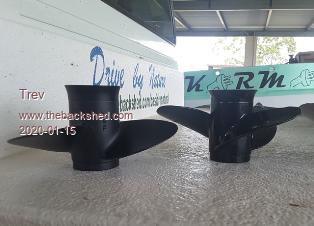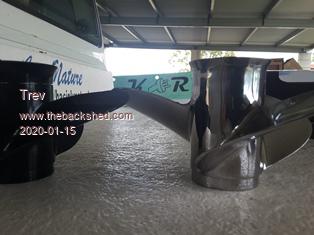 Made some changes to the steering setup. We now have a temporary forward control.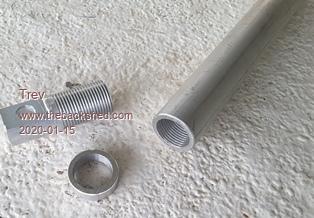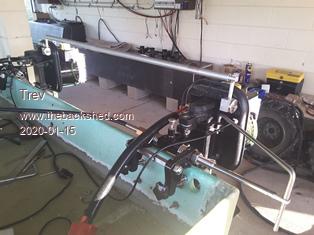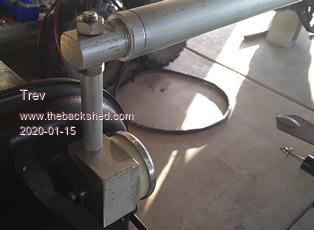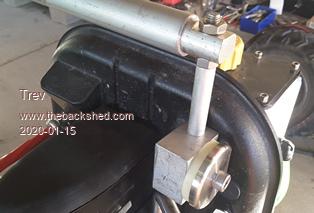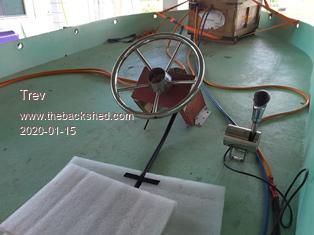 Numbers for the stainless steel props. Probably not what they should be. The cav plate was borderline with the smaller props. With the slightly bigger diameter stainless steel props, they cavitated a little. Achieved similar speed with less amps.

15A    6km/hr     Planing at this speed
31A    7km/hr
45A    9km/hr
50A    10km/hr
70A    11km/hr
100A   16km/hr
120A   18km/hr
160A   20km/hr
170A   25km/hr
200A   28km/hr
250A   30km/hr
256A   31km/hr     Max throttle could only get 256A

The highest speed we saw was 31km/hr, but mostly could only get 30km/hr max.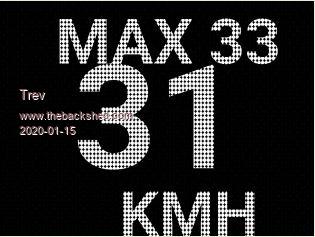 Here is a comparison of the 3 propellers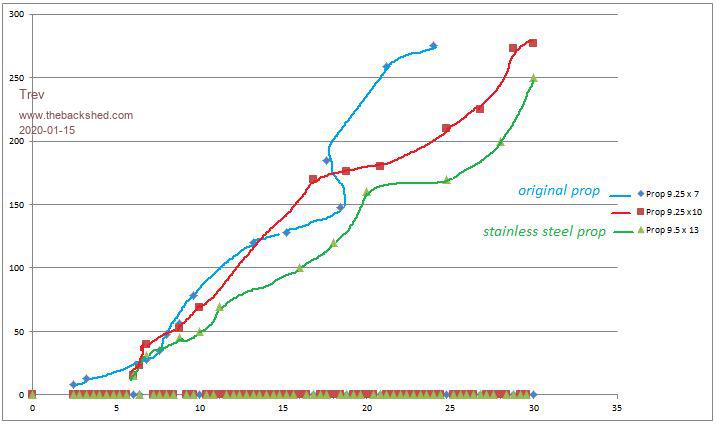 Edited 2020-01-15 10:47 by Trev
---
Trev @ http://www.thebackshed.com/basiclynatural/