If You are new to the F&P and Just have your first F&P Motor sourced from somewhere and are wanting to build a wind generator and want to FAST FORWARD to the Best Complete F&P Design with out all the worry of, will my Furling work , making blades and hubs , Nacells , yaw bearings and what size tail and then the tower , also voltage controls/dump loads ,with 10 years of Experience , Testing different Wind Turbines with F&P , Axial Flux Designs the Chinese Mills and would call myself a Wind Enthusiast then maybe I can make it all easier.
I decided to redesign my original F&P Dual Design as I wanted to simplify the construction with Laser Cutting to be easier and cheaper to Design to Offer a UNIVERSAL GENERATOR HEAD that can be configured as a HAWT or VAWT all with the same components that could also be easily mounted to a small engine powered DC Generator . This of course has not Compromised Strength ,Simplicity and Durability that the F&P Gen is Renown for.
At what I call "Oz Wind Engineering which is a small Back Yard Business that I have been doing for the past 10years with a small Lathe and Milling Machine and now a small CNC , with all this I strive to offer quality built Kits and components for F&P as well the 500W Kits . I have also supplied blade hubs to suit the Exmork type mills and repairs to other various types of wind generators .
I back all this up with advice and problem solving to get you making your own power from your wind generator as economically as possible, not at the compromise of strength and reliability, I freely pass on advice on how to get the best from your F&P , with how to use voltage boosters / capacitors , Best Decogging methods to enhance low wind performance..
Below are some links to some of my older pursuits, but please note that in the blade hubs and tubes it has all changed to the latest design and was all apart of the learning curve to get to this point and what I call the "ULTIMATE F&P DUAL", see my Tumbler page. See Below
Regards. Phill. M ( fillm in the forum )

phillm6@gmail.com
Please note. Australian made parts. Freight to other regions can be expensive.
Blade Hubs being assembled and prepped for balancing and testing before sending , the large white blade hub is for a Exmork 3kW and has survived through 120klm / 25m/s+ since fitting.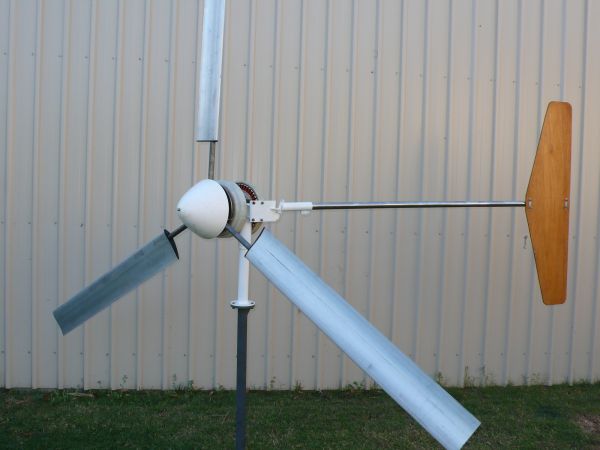 The New F&P Dual Design Prototype, it has since been fitted with all options of slip rings and a Manual furl rope and nose cone and cowlings. Click here for more info.