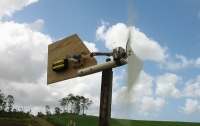 Mini-Mill Nicad battery charger. I fitted a couple of white LEDs across the battery pack to act as a night light. The PVC blades work very well. You can see the full details here.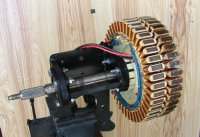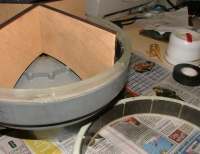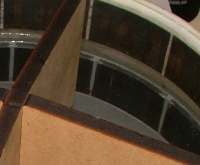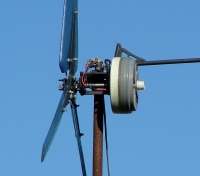 A early attempt at dual stators. The plastic Smartdrive hub has too much flex and I had problems with it rubbing against the stators
Submit your own photo's
If you have photos of your own windmill project, or a photo of an interesting windmill you have seen, then please send them in.
Just email them to gizmo@thebackshed.com, don't forget to include a description of each image.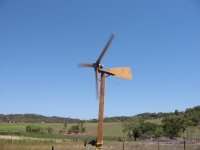 All wood mill based on a stepper motor from an old junked photo copier.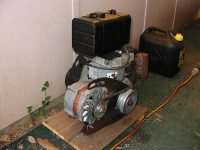 Backup Generator. Car alternator connected to a 5hp motor.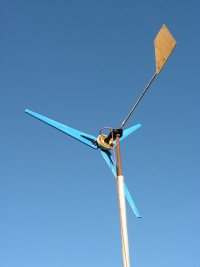 First real windmill capable of useful power.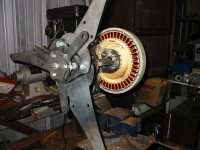 Early design, very strong but heavy.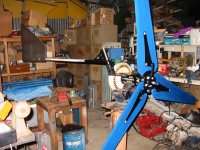 Assembled and ready to put up.
| | |
| --- | --- |
| | Video of Windmill in operation. 236k |
| | Tail Furl in high wind. 1,610k |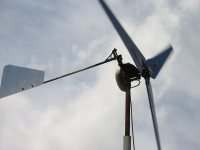 Another design. This one used laser cut parts.
The Critics....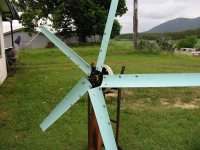 Test assembly of 5 blade design. Blades cut from 300mm dia PVC pipe.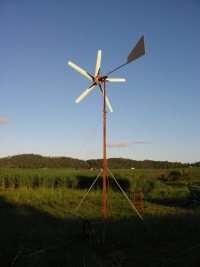 The 5 blade design convinced me to go for 3 blades. Mill was to slow.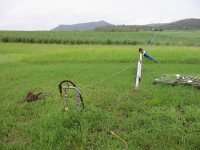 Storm blew over this windmill. Ground was soft after days of rain, but my fault really, the guy wire anchors were completely inadequate.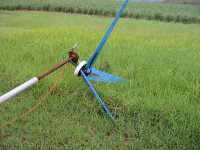 Blades survived fall and were reused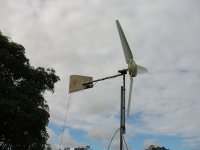 Early windmill build from a modified ceiling fan.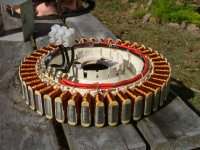 Another stator ready for testing. This one is de-cogged.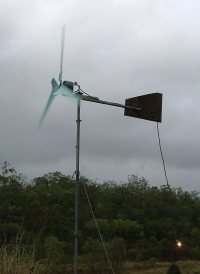 Small induction motor conversion driving a 20watt bulb.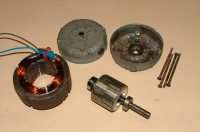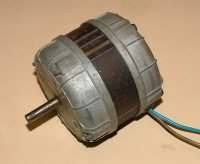 Induction Motor conversion. Output voltage was 8 volts at 500rpm, So I'll use a small transformer to double the voltage. Output current was 6 amps shorted, not bad for a 1/20th hp motor conversion. Click Here for the full story.